"The engineering lab is a place of truth," Chairman John Beckett reminded Beckett employees on the company's launch of its new laboratory facilities on March 19th, 2019. The newly redesigned, state-of-the-art facility is the third lab inside Beckett's North Ridgeville headquarters and was built with the purpose of serving the engineering needs of Beckett's residential oil heat segment.
With a focus on application testing, training, and product demonstration, the Beckett residential lab and interactive customer experience room is putting Beckett's best foot forward. Said John Beckett, on behalf of the Beckett Family of Companies, "Our friends in the industry are invited and more than welcome to experience our new facilities — in the words of one, 'beauty from the ashes.'"
Redesigning the Physical Space
R.W. Beckett is a company that's grown over its 80+ years in the industry as a result of superior service and values as well as overcoming challenges and hardships that ultimately made the company stronger. Speaking of the new residential lab, John Beckett said, "We hadn't planned on this, but an unfortunate lab fire last year forced the issue," Beckett said.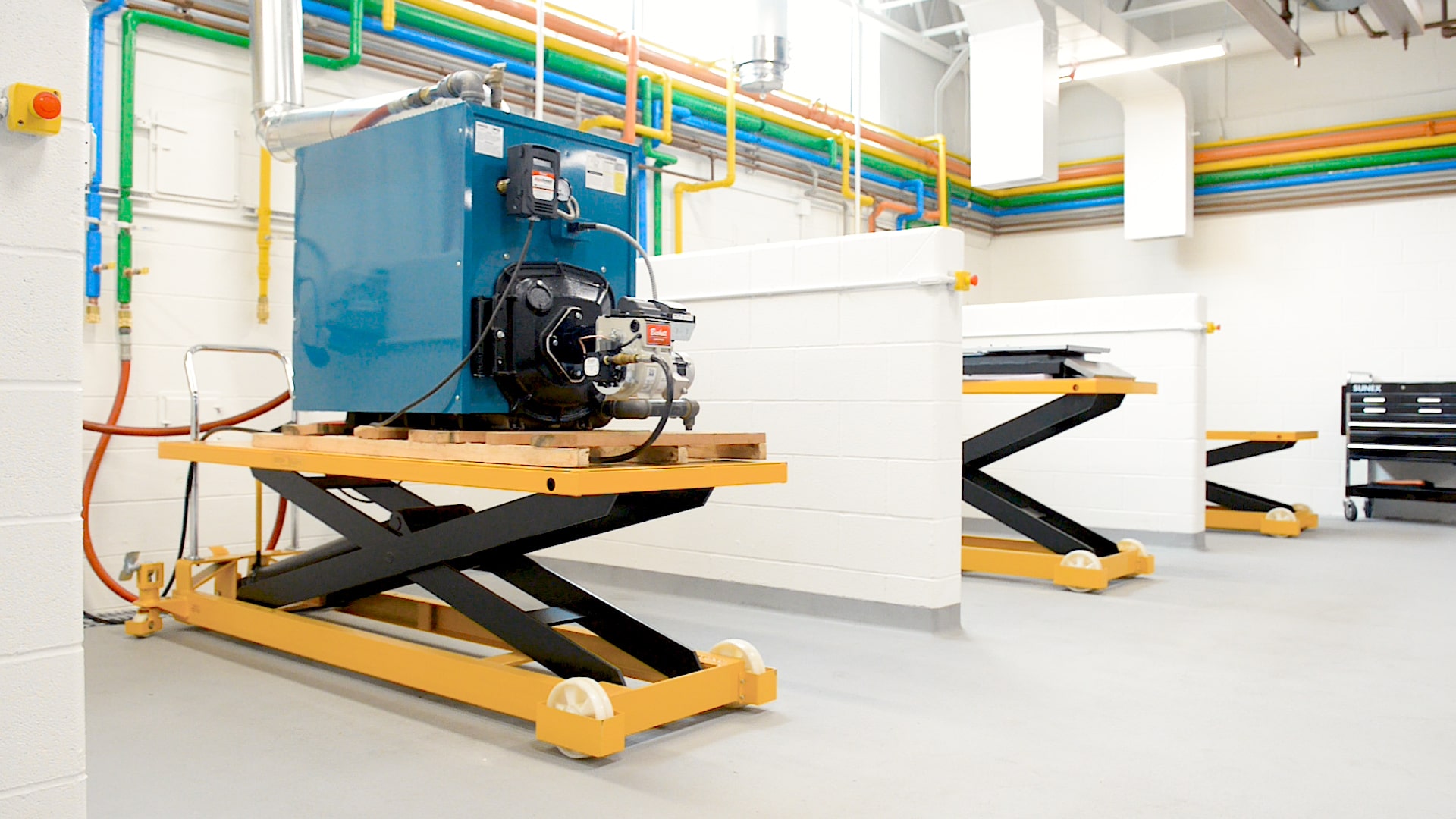 With the old lab devastated, it would have been easy to accept our loss and move on, but the team at Beckett ultimately decided to treat the incident as an opportunity to improve our residential engineering standards instead. John Beckett says, "We've turned this incident into an opportunity to provide a first-class, thoroughly modern laboratory and interactive customer experience room facility. We took a fresh sheet of paper and said, 'If we could do this from scratch, what would we like?'"
From those discussions, the team determined that the facility should be a place not only to focus on developing the best possible engineering standards, but also a place where customers and industry professionals are welcome to come in and see engineering in process, receive hands-on training, and participate in demonstrations of Beckett products in real-life environments.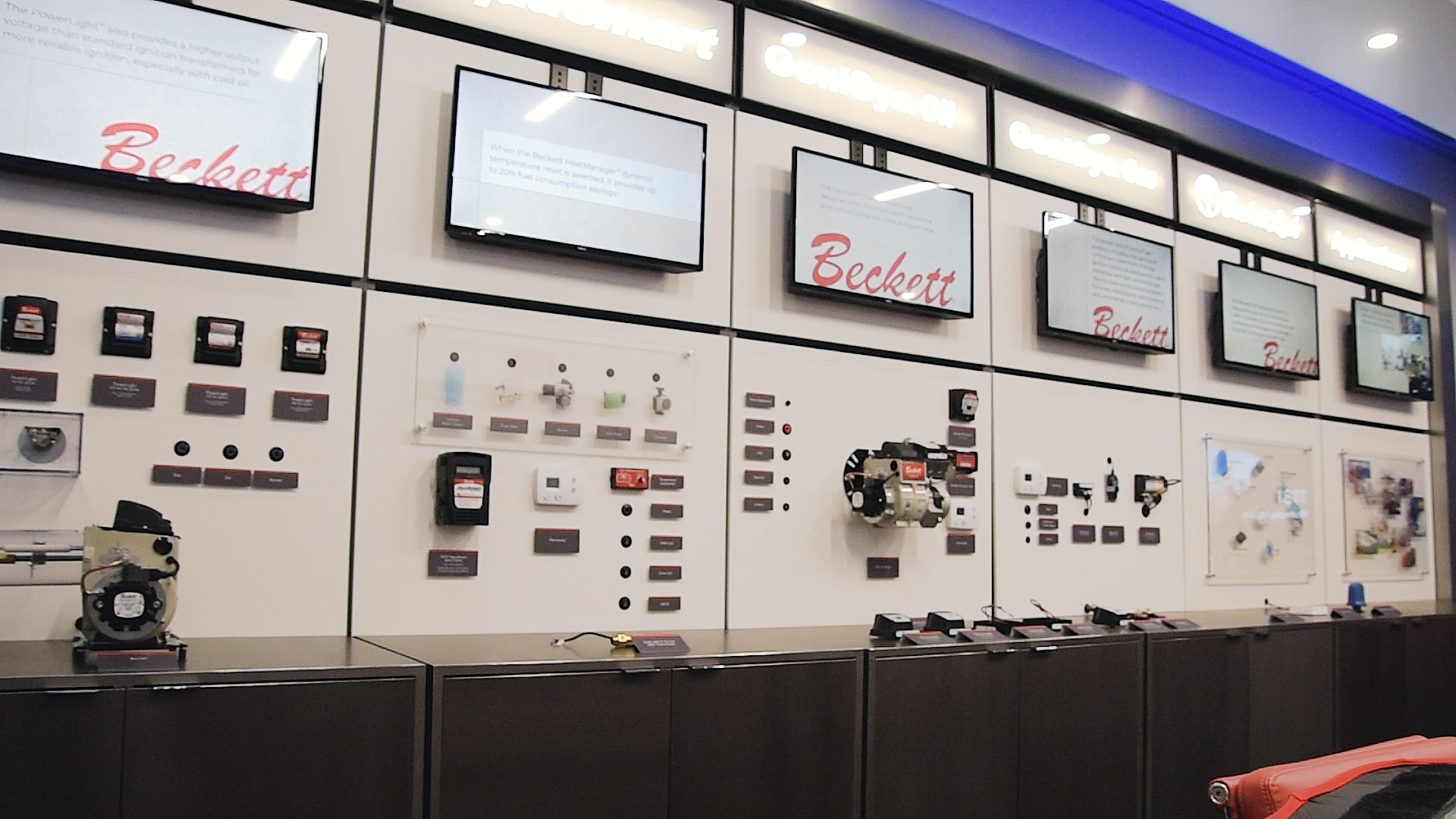 Beckett's number one requirement when working with an OEM customer is ensuring that we can make the best possible applications of our product to the customer's product. Therefore, the residential lab was built with the benefit of thorough testing in real-life environments in mind. Our lab process will include setting up a customer's appliance or family of appliances, then systematically testing and optimizing Beckett's products with those appliances for the best application. We designed our new lab for this purpose with our OEM customers in mind. Says John Beckett, "We want them to be able to go out into the marketplace with a very high degree of confidence that the application work has been done well."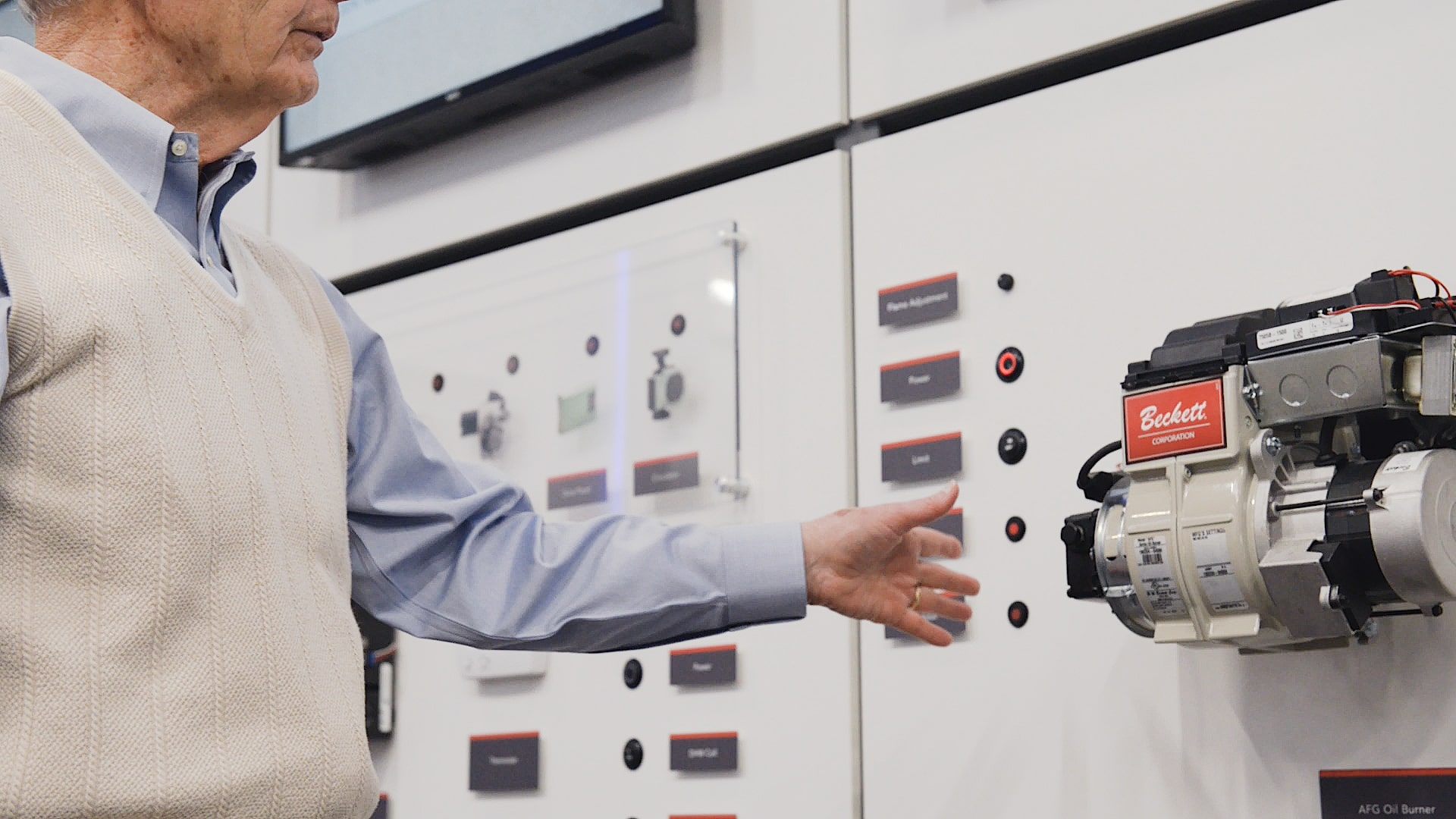 Furthermore, the lab's interactive customer experience room allows us to extend our devotion to residential engineering excellence through all of our interactions with customers, dealer groups, and industry service personnel we welcome into the hands-on environment. In the experience room, guests and visitors will get to know all of Beckett's residential products up close by pressing buttons, turning knobs, and observing the visual feedback that shows how the products actually work. The room is fully equipped for interactive training sessions and product demonstrations.
Honoring and Furthering the Family Legacy
The long family history of R.W. Beckett played a large role in during discussions surrounding the development of the residential lab. Chairman John Beckett grew up alongside his parents' business before joining his father Reg in running the company in 1963. Over its 80+ years, the Beckett Family of Companies has grown from twelve employees and 3-4 OEM customers to about a thousand employees serving numerous OEM customers from ten different facilities thanks to the same values of integrity, excellence, and profound respect for the individual that dictated the engineering focus of the new residential lab.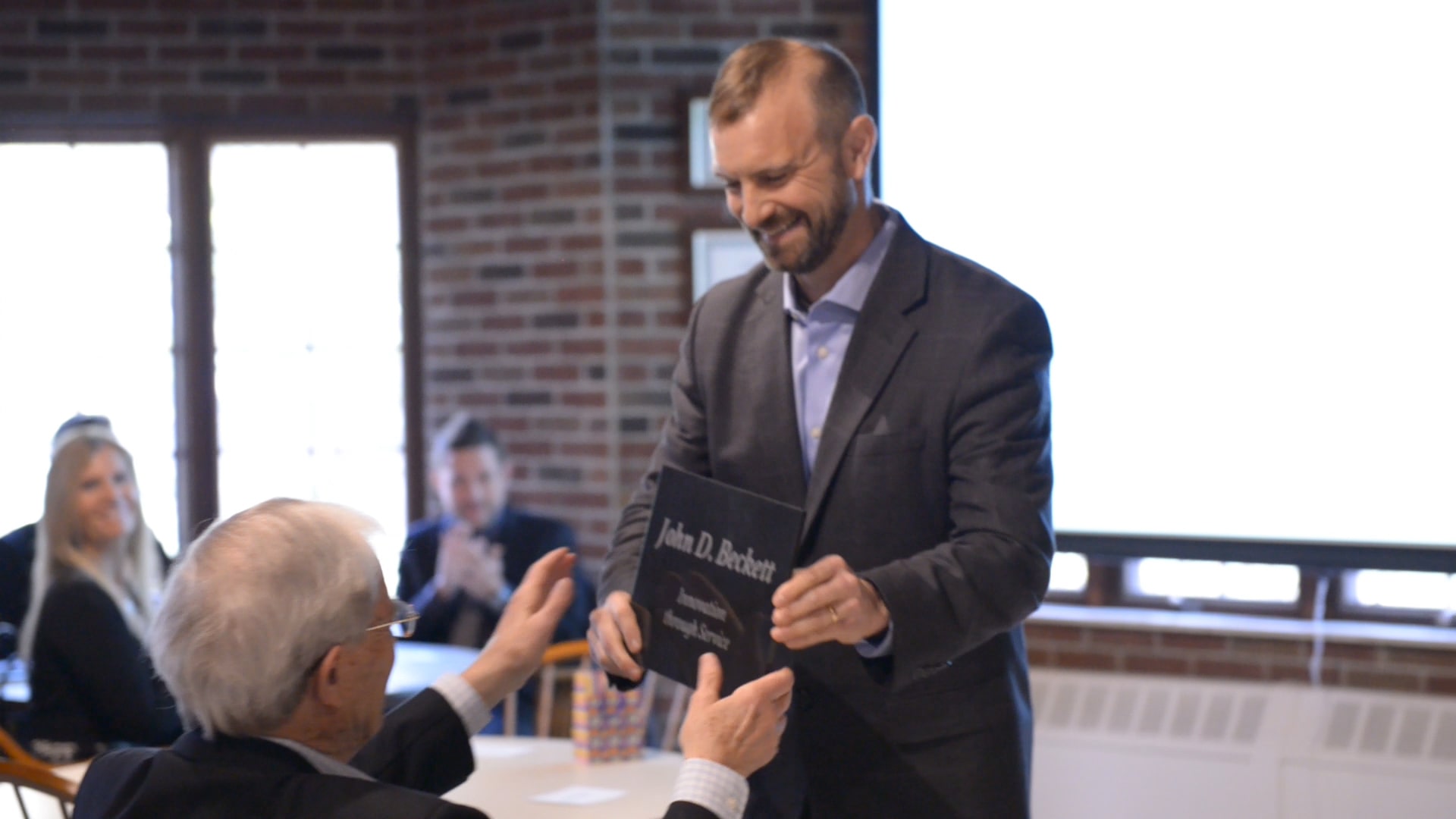 The importance of thorough combustion research and sound application of Beckett products to customer appliances dates to the founding of the company in 1937. "Reg Beckett was a premier engineer and felt that good science formed the foundation for the company's products," John noted. "Even as a youngster, I remember his nightly visits to the company's lab, evaluating burner components and assemblies when it was quiet and without distraction. Such was my father's passion that he adopted the slogan 'In the final analysis, it's engineering that counts.'"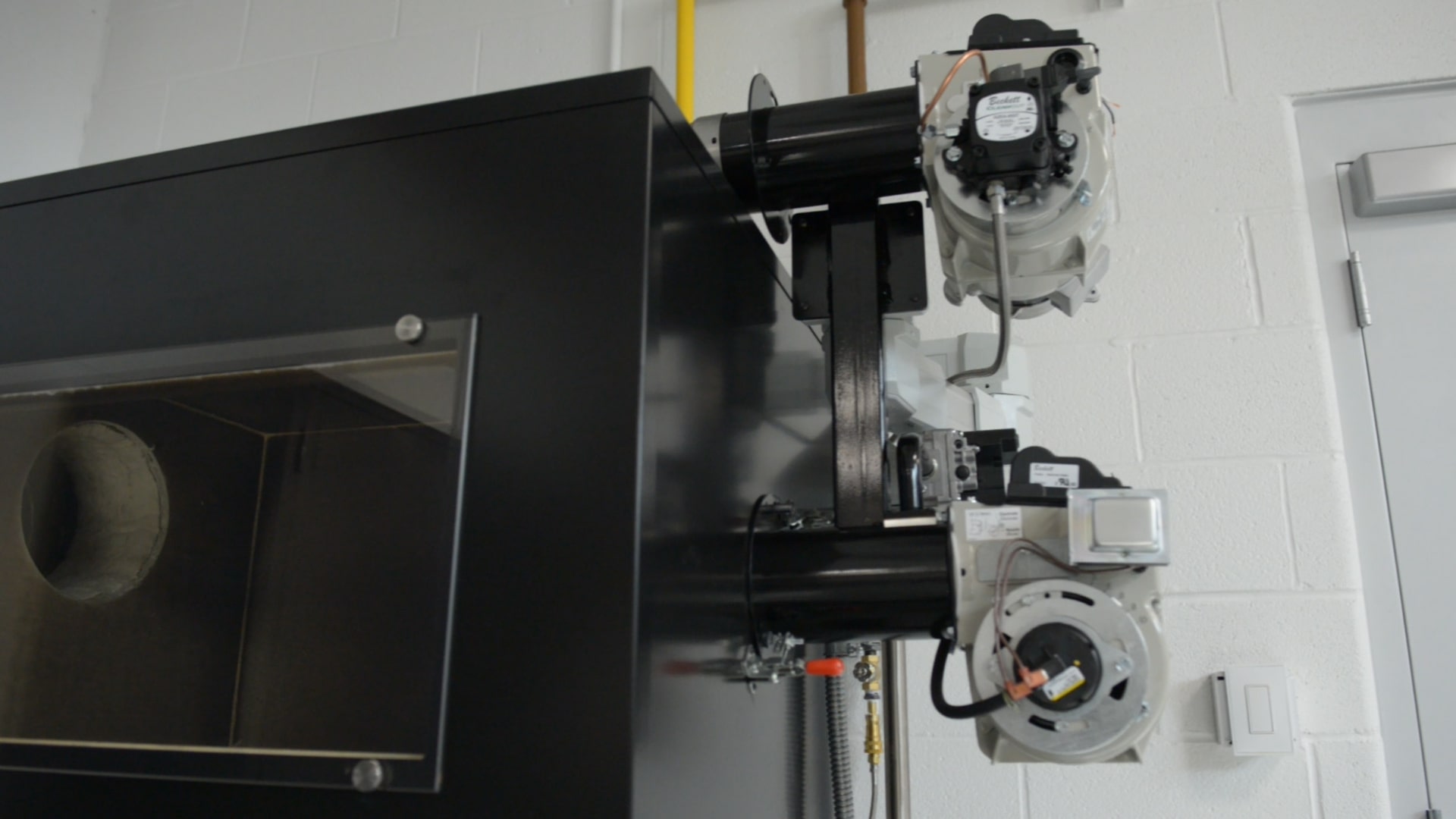 These values have remained the driving force behind Beckett as the company faced challenges today and early on. From budgetary concerns and supply restrictions during WWII to a past fire as well as the sudden death of Reg Beckett that left John to lead the company shortly after joining, there have been many hurdles to overcome. However, as with the recent fire and lab rebuilding project, the company has always remained positive in the face of adversity, continued to build and improve its facilities and processes, and put what's most important at the forefront of the business: excellent engineering, selfless service, and respect and understanding for the needs of the OEM customer and the serviceman.
Beckett Looks Forward to the Future
Over the years, R.W. Beckett has seen a massive amount of change as a company, and in order to adapt to a changing market and new OEM technology, Beckett's core business has had the opportunity to become, in John Beckett's words, "a launching pad for what we're going to be able to do in the future."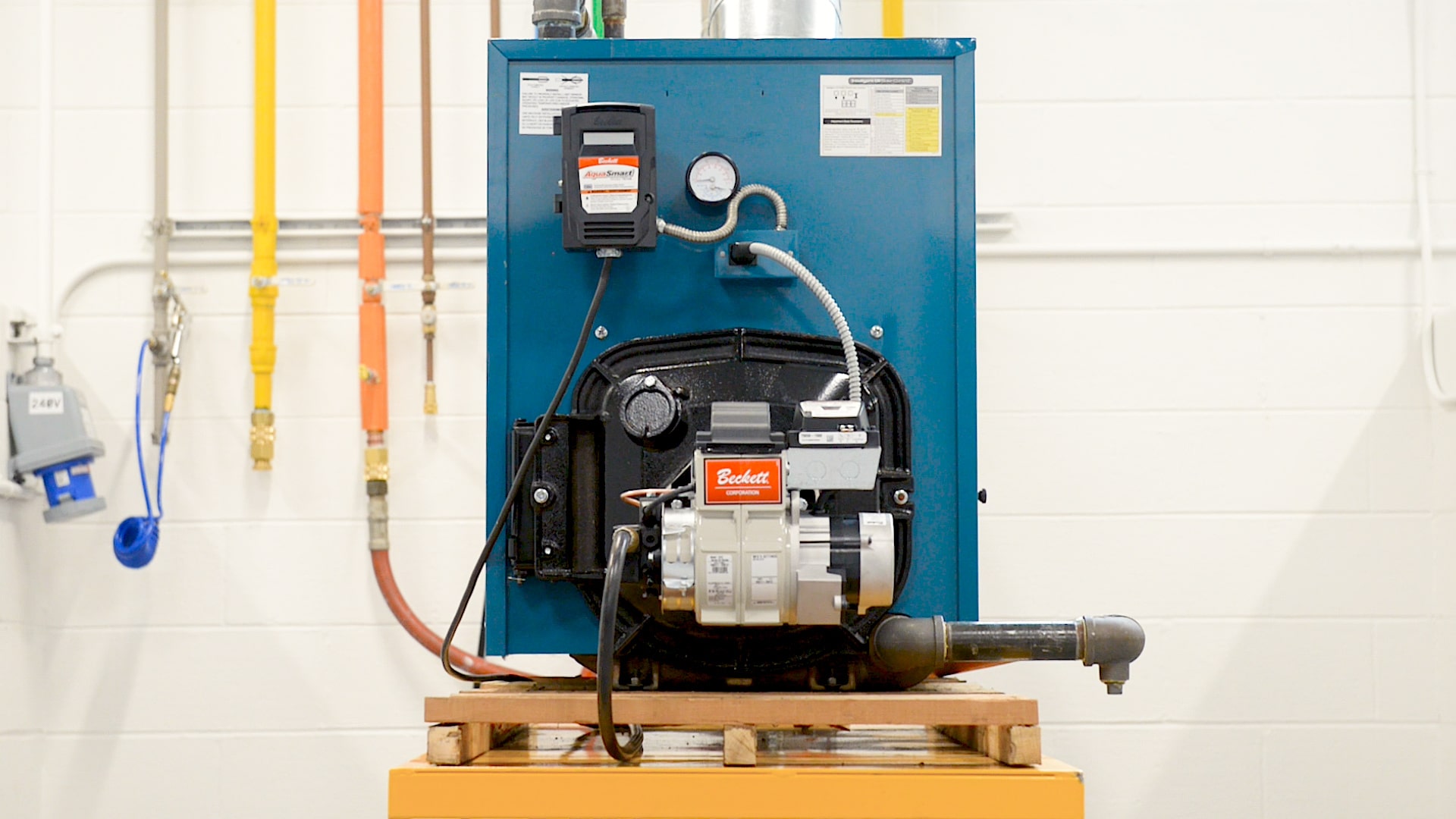 However, as the company explores new territories, Beckett remains committed to supporting the residential segment. John Beckett says, "Pursuing new is not the enemy of doing well in your core business. They complement each other, and it's important for us to do well on both those fronts. We can't over emphasize our core business to the extent that we don't venture out in to new territories. And so, both these things have to be in play. If you will, it's like a 100/100 emphasis rather than 50/50."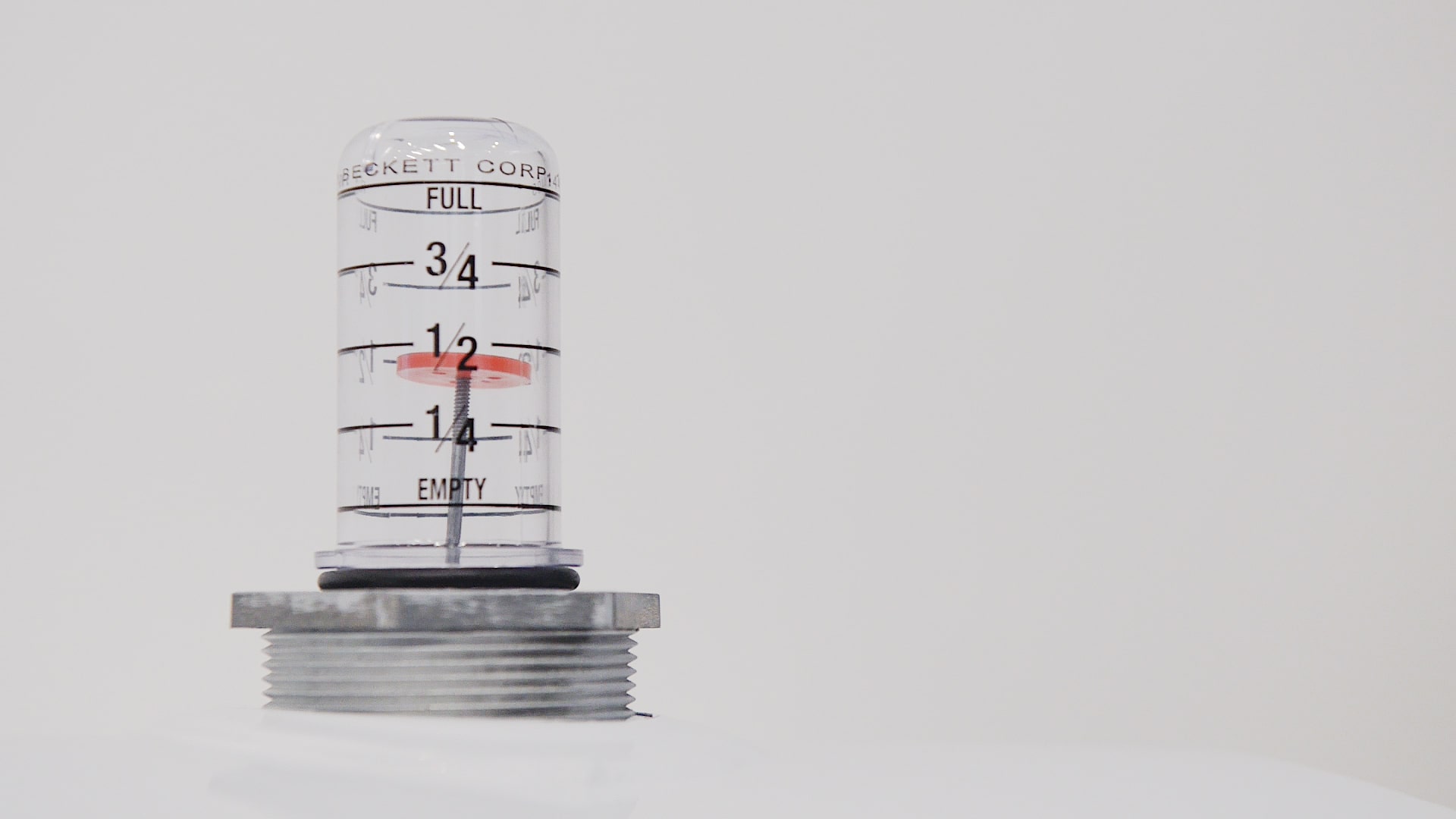 He continues, "We want these companies, 25 and 50 years from now, to have the same kind of character distinctives that that we've established over this 80 years that we've been in business." For this reason, the new residential lab was designed and built to symbolize Beckett's long-term dedication to serving the core of its business by providing the foundation for tomorrow's well-engineered products. With this new addition to the long tradition of the Beckett Family of Companies, Beckett is excited to welcome our friends in the industry to experience the new facilities.